Coaching
"That is what learning is. You suddenly understand something you've understood all your life, but in a new way." Doris Lessing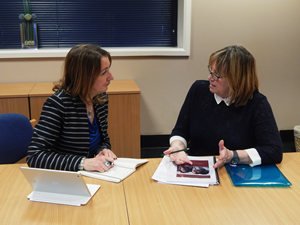 What is coaching? We believe that coaching provides the space for people to reflect and find inspiration and new ideas to meet the challenges they face. A coaching session can give you the chance to think out loud, and by doing this, with a good listener, it will unlock your thinking and help you find solutions.
Based on our "Individual, Team, Organisation" model of learning and development, we design our coaching sessions around your specific needs. So this may involve one-to-one coaching sessions to deal with a discrete issue, or development plan; team coaching to develop internal capability and tackle team tasks; or growing an organisational coaching culture to support change and transformation across the whole system.
Some examples of when coaching has been successful include:
First ninety days in a new senior executive role
Working with a team where not all the members contribute equally to a project
Job application and selection interview
Dealing with difficult colleagues – finding new solutions
A coaching session will give you the chance for uninterrupted thinking, an opportunity to work out the options available to you and the best way forward. Your coach will then check progress and encourage you to work towards your goals.
"Maggie is a very experienced coach and confident in handling tricky situations. She helped me turn around my business at a very difficult time and enabled me to get unstuck. It's hard to ask for help when you are supposed to know what to do but without her support I wouldn't have made such progress if at all, or so quickly. Her style challenges the status quo and she uses her intuition and creativity to enable you to get results. I was in safe hands with her tackling my big stuff."
-Tina Cook, Ethical Management Consulting.